Hello Dear Friends!
I'm happy to say I am hosting today's challenge and today's theme is:

WINTER BLUES

The design team ladies have come up with some amazing designs for your inspiration, be sure to pop over and check 'em out! Speaking of inspiration ... here's the mood board I created ... hope it helps to inspire you!
Today I was inspired by the beautiful Blue Jay image in the lower left corner.
We have a lot of these birds as well as the gorgeous red Cardinals during the winter months here in Ohio so that's what has got my attentions today! We enjoy watching the birds all year long and we always feed them extra in the winter months since it's a lot harder for them to find anything to eat when everything is frozen. Here's what I've created for you today . . .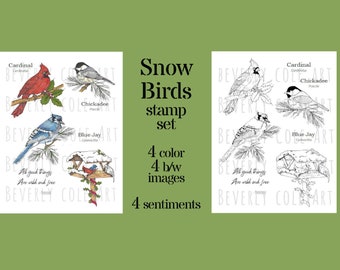 And, I've used a variety of dies to complete my winter scene. Some that I haven't used in a very long time (or ever! lol).

Elizabeth Craft - Country Scapes Backyard 4 - Snow Decor (1079)
Joy! Craft - Vintage Flourish Berries (6003/0090)

For the center stripe & berries, I have taken the lighter shade
of blue card stock (a scrap) ... cut the size I wanted then the narrower
panel I sponged with Stampin' Up Pacific Point ink which I felt
was close to the darker shade on the bird. I did the same with another
scrap of the lighter blue before die cutting the berries.
I REALLY like how these pinecones cut! It's a two step process
and the dimension is fabulous! I glued the two together at the center point
then added a piece of dimensional tape to the center before
adhering the the berries & branches.

We have this fabulous Precious Marieke - Winter Wear die offered as the prize to one lucky random winner. Remember ... you gotta play to win!
So be sure to pop over to the
Double D Challenge Blog
to see all the details and amazing samples offered up by our VERY TALENTED design team ladies!!